YIN SPIRAL Necklace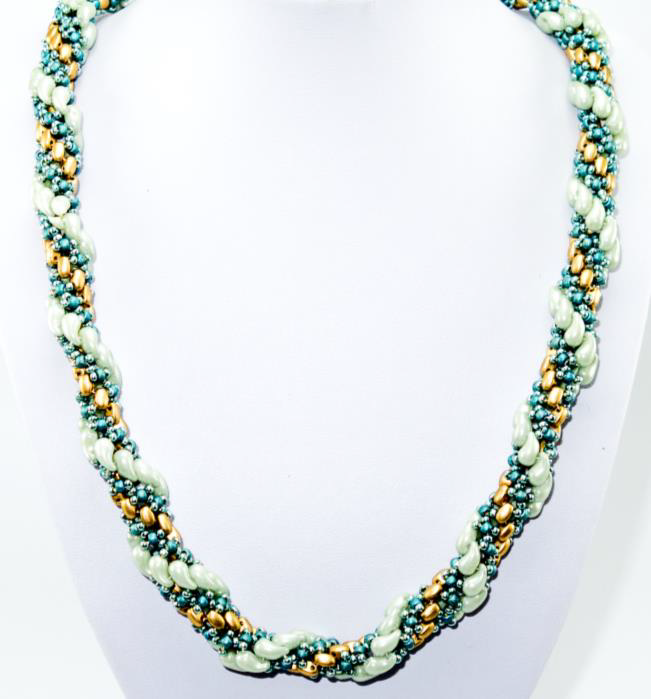 Starting your work:
Start with a comfortable thread length. I recommend about 5 feet (about 1.50 meter) for starting.
String a stopper bead leaving about 4" (10 cm) tail. Go through the stopper bead twice to anchor the bead. (Stopper bead is an 11/0 round seed beads different color from those you are working with. This bead you will remove at the end of your work or if mentioned otherwise).

Don't Forget:
Never use the same thread you worked in your beading project to attach the clasp. Use a new thread. This will assure and allow you to replace the clasp in case in got broken or extend your work, without losing your work.

Adding Thread:
Usually I think it is best to knot the new thread into the work a few beads before the end of the thread. The knot should be between two beads and then continue through the beads that the old thread is coming out of. Only then finish the old thread.

Finishing Added Thread:
Never cut the thread near the knot point. The knot point is a weak point and can be opened. After attaching the new thread between two beads with double knot, I recommend to take the short tail left and pass it back through the beads (at least 2 inches) before cutting.
Finishing your beadwork:
Finish all threads before adding the clasp. Try to leave the beads you will attach the clasp to, free from threads as much as you can.

Level
Recommended basic beading experience.

Material List – 45cm
150 ZOLIDUO beads ZD
150 Czech GBDUO beads size GB
10 gram Miyuki Round Seed Beads size 8/0 R8
8 gram Miyuki Round Seed Beads size 11/0 R11
Hook or Magnetic clasp
Fireline 6lb or similar
12# beading needle

Step 1
Pick up 1xZD, 1x R11, 1x R8, 1x R11, 1x GB (or SD) 1x R11, 1x R8, 1x R11. Go through all and tie both threads. Continue through the next 1x R11, 1x R8, 1x R11, 1x GB.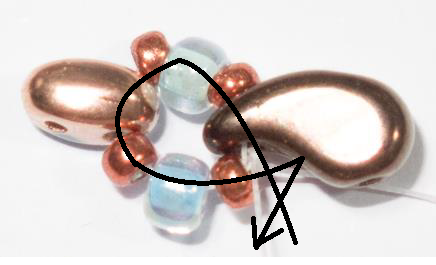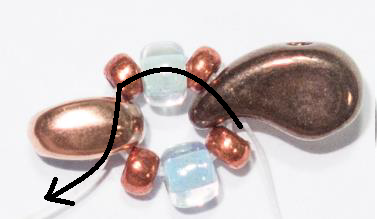 Step 2
Go up through the free hole of the GB. Pass through next two R8. Repeat around. Finish pointing out from upper R8 (changing working direction)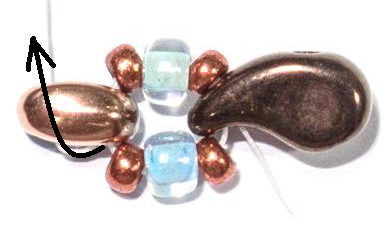 Step 3
Pick up 1xGB 1x R11. Go through the next R8.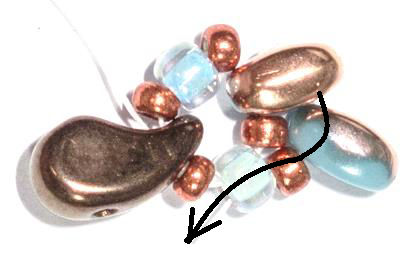 Step 4
Pick up 1x R11, 1x R8, 1x R11. Go through the free hole at the ZD.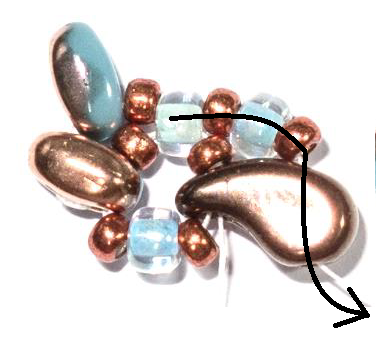 Step 5
Pick up 1xZD, 1x R11. Go through the next R8.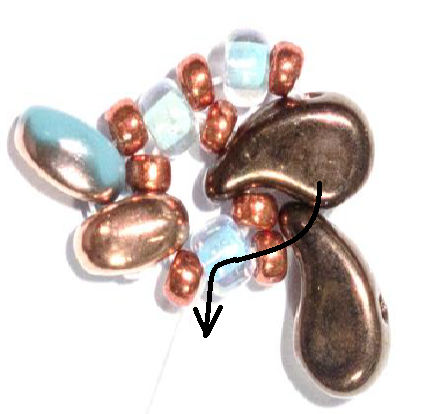 Step 6
Pick up 1x R11, 1xRB, and 1xR11. Go through the free hole of the GB.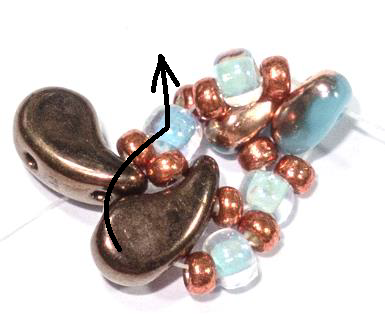 Step 7
Pick up 1x R11, 1x R8, 1x R11. Go through the free hole at the GB.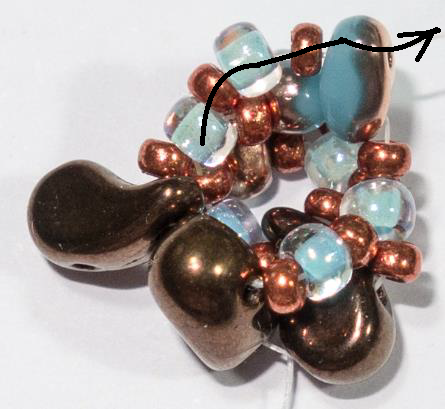 Repeat step 3 – 6 until you reach your desire length.

Isabella Lam started beading in 2009, living and working in Israel. Beadwork became her profession over the years; creating new designs of beaded jewelry using new beads in unique combinations is always an opportunity for challenge. She enjoys sharing her passion and love for beads and inspiring her students to share her love of jewelry making.
As a leading beadwork designer her fans all over the world have the opportunity to learn and create many of her off-loom projects.
Isabella believes that if you are interested in giving beads a try, she will help you create elegant and unique beadwork jewelry which will most certainly get you noticed.
You can find over 100 different kits and over 120 tutorials in different levels from beginner to advance.